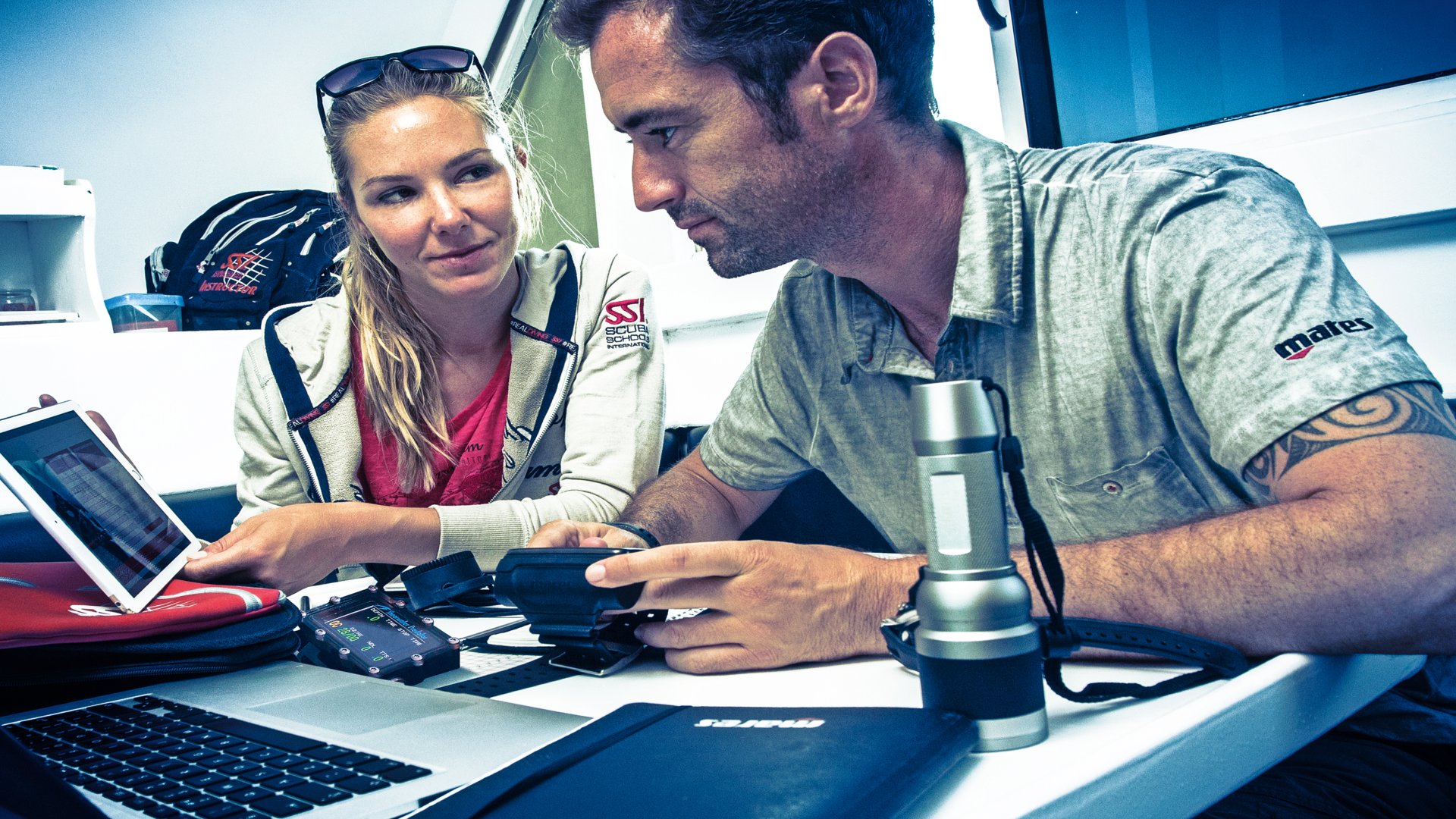 Register for free and start training right away!
SSI started in 1970 with a vision of making it possible for anyone to learn to dive. With more than 3,300 Training Centers in over 130 countries and 50,000 plus Professionals, it is easy to go diving with SSI wherever you choose. SSI´s Digital Learning platform makes training easy, fun, and possible to study anytime, anywhere either on your mobile device or computer in more than 30 languages.
SSI´s training programs are globally recognized, and ISO certified. A progressive approach to personalized training and a close cooperation of all SSI affiliated Professionals and Training Centers and Resorts around the world ensures you will get the best training possible!
SSI has mastered the use of digital technology to make your learning experience easy.
You can start by studying the academics anytime, anywhere at your own convenience and your selected Training Center will schedule your review and in-water training sessions.
Register for Free and receive:
Instant free access to SSI's trial programs
Lifetime access to your digital training materials and certifications
Contact us anytime you have a question about what you're learning.
Digital logbook with thousands of dive sites around the world and potential wildlife sightings
To get started, simply create a free SSI user profile and you will get immediate access to SSI's free trial programs.
---
Ready to start your scuba diving lessons?
Register for SSI Open Water Diver today
---
For more information:
Check out the SSI FAQs or contact us